HANOI BIDV BANK LEADERS VISITED AND WORKED AT HICON COMPANY
In order to evaluate the financial situation and discuss about credit solutions to support HICON, on the morning of Sep 10th, 2015, Hanoi BIDV Bank leaders paid a visit and worked with HICON's leaders and key personnel of the Finance and Accounting department.
 The visit took place in the context that HICON has just won some important valuable projects in Hanoi and Bac Ninh Province, and Bank for investment and development of Vietnam (BIDV), on Sep 9th 2015, was honored by Asia Risk magazine as "Vietnam House of the year – The excellent bank of the year" – an award for the Bank offering the best derivative products and risk management in Vietnam market. In 2015, BIDV is the only bank in Vietnam received this prestigious award and this is also the fourth time in a row BIDV was honored by the magazine.
Hanoi BIDV Bank delegation consisted of Mrs. Nguyen Thi Quynh Giao – Branch Director, Ms. Nguyen Thanh Tu – Deputy Director, Mr. Do Manh Hung – Manager of Client Department No. 2 and other experts on credit and risk control of the Bank.
As for HICON, there was the participation of Mr. Doan Trong Viet – Chairman, Mr. Nguyen Duc Toan – Director, Mr. Bui Ngo Viet Dung – Deputy Director and Mrs. Nguyen Thi Thanh Xuan – Chief accountant.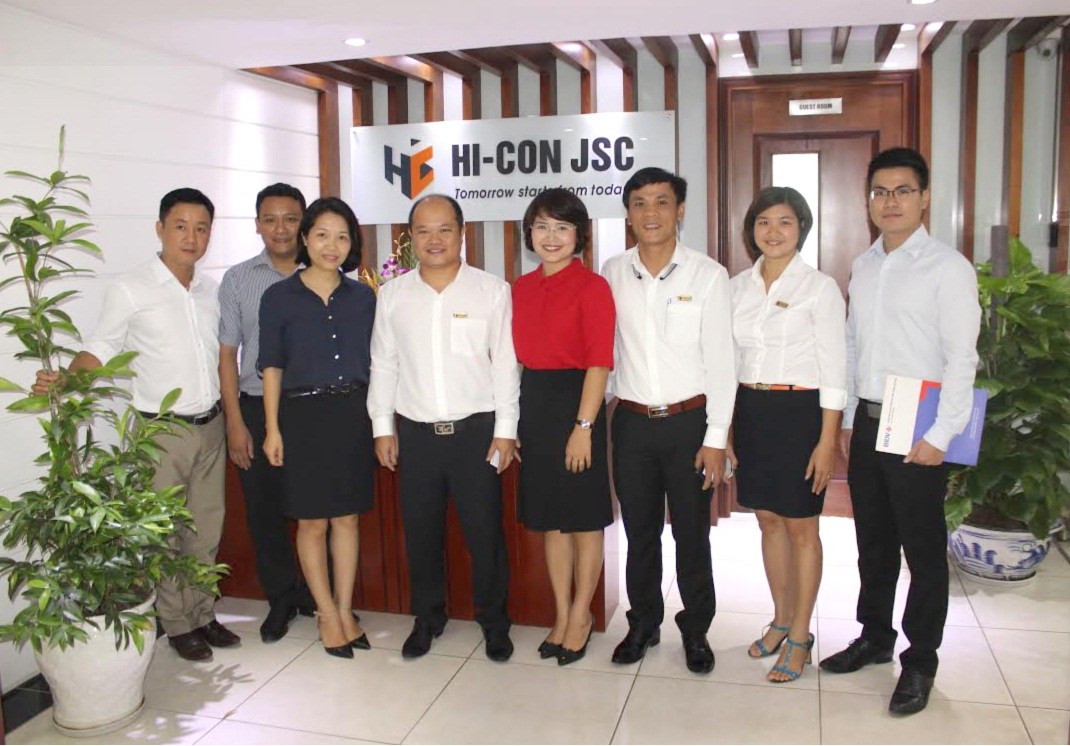 Leaders of Hanoi BIDV Bank and HICON after the meeting 
The meeting took place in a cozy and open atmosphere. Hanoi BIDV expressed an interest in infrastructure projects of HICON which has been trusted and recognized by clients for its effectiveness and high quality. BIDV Hanoi has also asserted their belief in HICON's business strategy as well as their acknowledgement of HICON's cultural imprint, professional working style and friendly working environment.
The Bank indicated the determination to push up comprehensive cooperation with HICON in the fields of finance, credit and banking services, especially introducing potential relationships in the Bank's client system to HICON for the company's collaboration and available service deployment.
HICON also committed to be a partner who would uses the services efficiently, uses the loan correctly and effectively for current and upcoming projects in order to build a trusted and friendly partnership between two parties.
Both parties will also have a detail plan about cultural exchange activities of arts and sport to strengthen the solidarity in the work.